With 3.5mm headphone jacks fading away from smartphones, people are now switching towards the wireless future. The wireless earphones segment is slowly and steadily picking up as more people are showing their keen interest. However, still many do not want to spend lots of money.
So, in order to sort this out, we handpicked some of the best wireless earphones available in the market, that will cost you peanuts s. So, without wasting much time, let's start with the list of top 5 wireless earphones you can buy if you have a budget of Rs 2,000.
1.Boat Rockerz 255 Sports Bluetooth Wireless Earphone
The latest wireless earphones from boAt is a delight for those who want wireless earphones while workout. The earphones come with a price tag of Rs 1,499 and it is equipped with a host of interesting features. To start with, the earphones are powered by a Qualcomm CSR 8365 chipset that provides better output in terms of sound quality.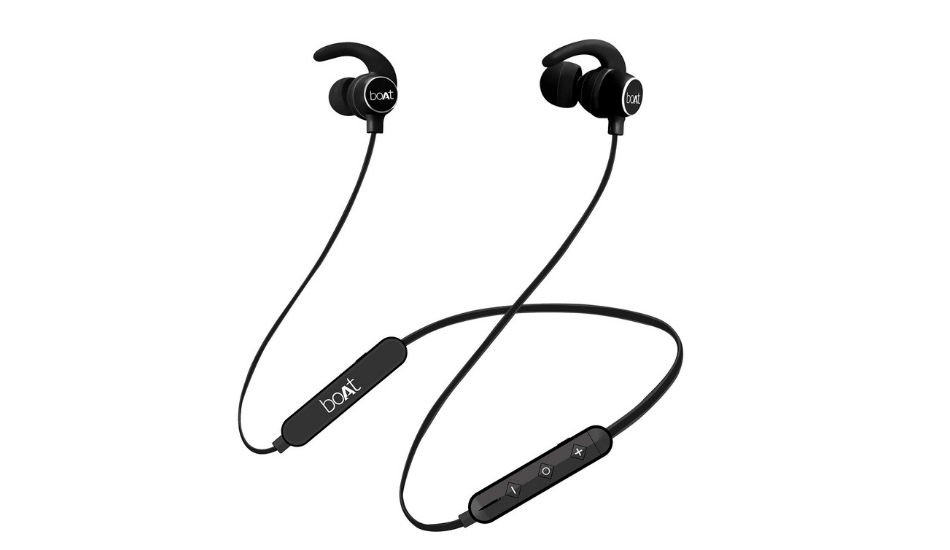 The company claims that with 10 minutes of charge, users can get 45 minutes of play time. The earphones are equipped with 110mAh battery and are loaded with 10mm drivers for crystal clear sound. The company claims that it can deliver up to 6 hours of play time on a full charge and one can easily enjoy true HD sound. The earbuds are magnetic that keeps them from falling. One can also change the mode the multifunction button equipped on the wireless earphones. The earphones are equipped with IPX 5 sweat and water resistance. There is a mic as well that allows users to take calls, or activate voice-controlled smartphone assistants.
2.Xiaomi Mi Sports Bluetooth Wireless Earphones
The latest wireless earphones from Xiaomi is for those who do not want to spend lots of money on such devices. The earphones come with a price tag of Rs 1499 and it can be purchased from the online platforms. Starting with key features, it comes loaded with rotatable ear hook design that can be easily adjusted according to the user's ear shape. It comes loaded with a 3-button design that enables users to carry most of the functions effortlessly.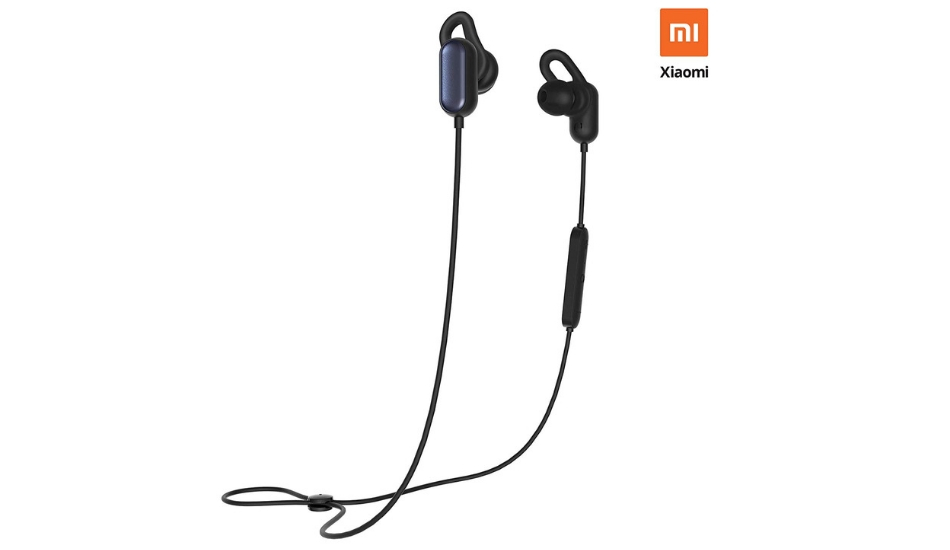 The earphones come loaded with up to 9 hours of battery life and the company claims that it comes with 260 hours of standby time. The Bluetooth headset comes with a splash and sweatproof resistant with IPX4 ratings. It is quite lightweight in nature with just 13.6 grams. The earphones come with Google Assistant support.
3.JBL T205BT Pure Bass Wireless earphones
The JBL T205BT wireless earphones are probably one of the most interesting earphones in this category. The earphones are loaded with JBL Pure Bass Sound integration for the enhanced audio experience. The in-ear earphones are loaded with a 12.5mm driver. There are ergonomically shaped earbuds and the cables are a tangle-free flat cable. The device is loaded with a single button that basically controls the music playback and answer calls.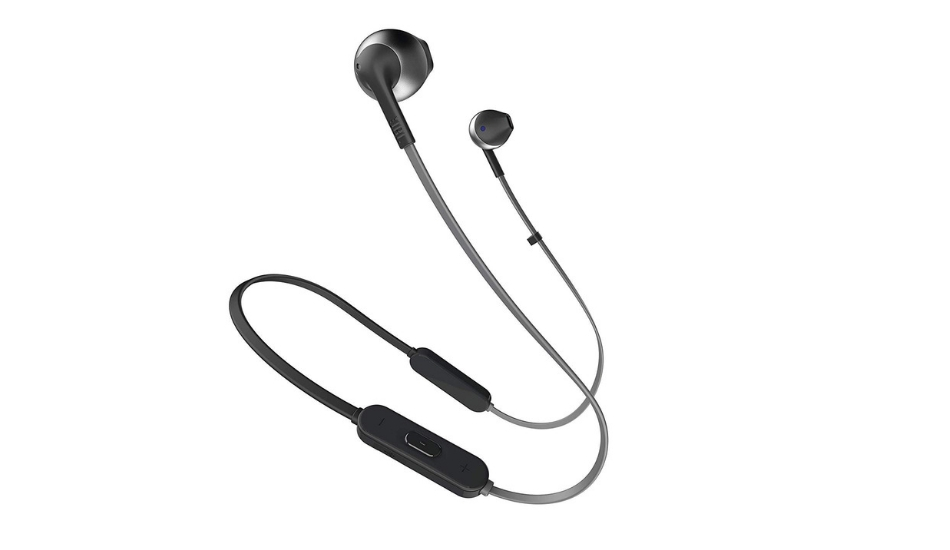 The headphones support Bluetooth v4.0 connectivity and packs a 120mAh polymer lithium-ion battery that can deliver up to 6 hours of talk time or music playtime on a single charge. The headphones are lightweight in nature as they weighs just 16.5 grams.
4.Boult Audio ProBass Curve Neckband in-Ear Wireles
Coming to Boult Audio ProBass curve neckband comes loaded with a durable yet flexi band and delivers high fidelity acoustics. There is a passive noise cancellation technology that isolate the background music for an enhanced music experience.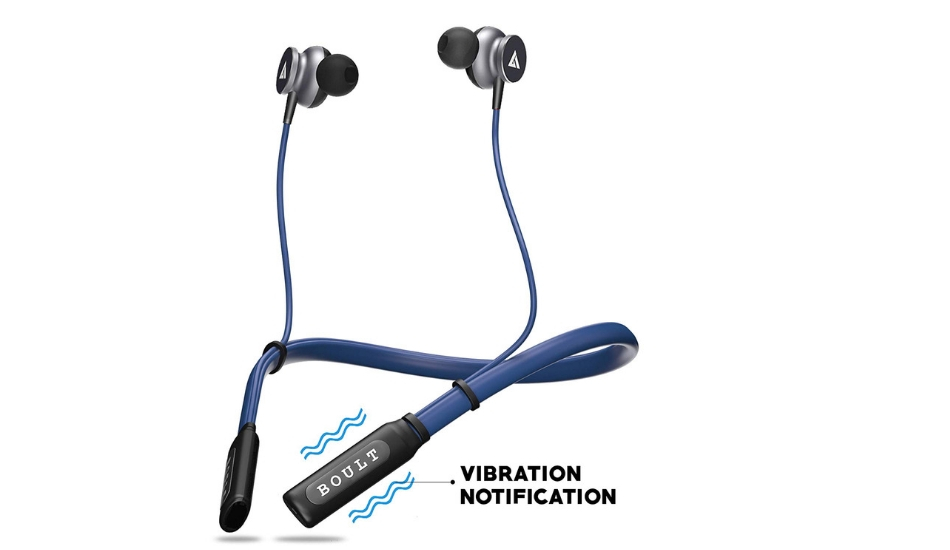 The neckband also vibrates to alert the user of the incoming calls and it comes with magnetic earbuds that keeps the earphones together when not using them. The chipset are powered by a Qualcomm 8635 chipset and it comes with a wireless transmission up to 10m. There is a built-in mic and in-line controls to answer, reject calls or play and pause music. One can also give a voice command.
5.Mivi Thunder Beats Wireless
Mivi Thunder Beats is yet another intersting wireless earphones in this list. The in-ear wireless earphones are equipped with the metallic exterior body, which is rugged in nature. The earphones are loaded in-line and multi-function button. It features noise cancellation Cvc 6.0 passive noise cancellation that delivers excellent, detailed by eliminating unwanted noise.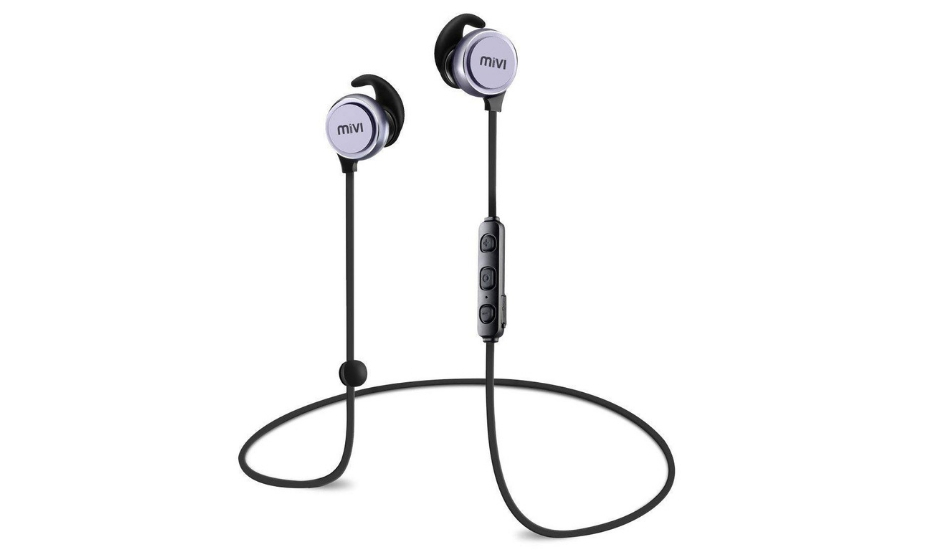 The earphones are powered by Qualcomm CSR 8645 chipset and also supports aptX support for HD sound output. The Bluetooth earphones come with a frequency response range of 20Hz – 20,000Hz. Both earpieces have 13.5mm audio drivers with an impedance of 16 Ohms. The device comes with a battery capacity of 120mAh battery and the company claims 7 hours of play time on a single charge. Furthermore, there is a magnetic lock that helps keep the earphones in place preventing from falling.
NOTE:
I was personally recommend the top and best quality headsets are i mentioned above so guys you select one headset from these one to enjoy or please make a comment what the headset you are go for, because i don't used all headsets so i really don't know so guys please comment your favorite headset.
I can't provide the best links to buy these because of the headset price varies from each commercial shopping sites (Flipkart,Ebay,Amazon,and etc..,).
So in these headset also may available in the offline market so you can just try to get a best headset in your near shopping markets. and make sure there is a brand was original because now a days a commercial trade makes a copy for every top brand's product. so careful when you buy a product from offline or online markets.
If you buy a product from a local or online shop you verify its original or not. if you buy a online market and please check the product review , the product was really good and you can see the positive review. so guys this is the best methods to buy in online/offline markets.